IT Support Technician
Blockhouse, a world-class manufacturer of commercial and industrial furniture, is seeking a talented, motivated, and self-driven IT Support Technician to join our team and help with our transformative modernization efforts.
This role is a rare and excellent opportunity for a true geek early in their IT career to get hands-on with on-premise server infrastructure, enterprise networks, and open-source applications to deepen their technology skillset and gain full exposure to all that the umbrella of IT has to offer.
Download the PDF job description below for a full description of the position, and follow the instructions below to apply today. Please include a references sheet along with your resume. If you've got what it takes to join Team Blockhouse, we look forward to hearing from you!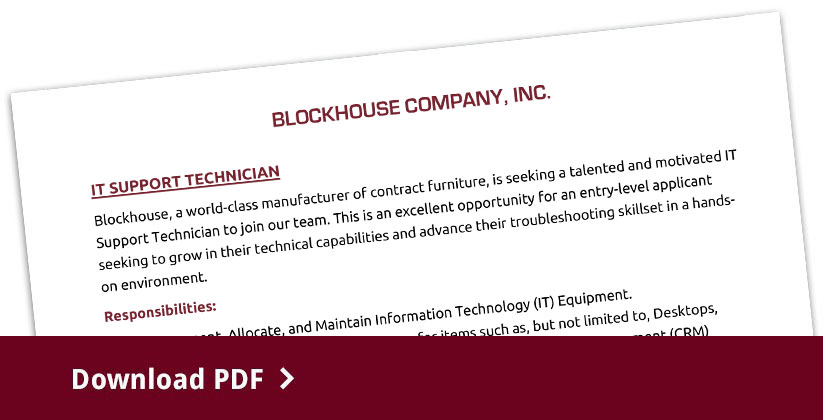 Continue below to fill out an application and apply today. We appreciate your interest in Blockhouse!
---
Submit Your Application & Resume Below
Download the Blockhouse Employment Application (PDF) and submit using the form below.