At Blockhouse, every piece of our contract furniture includes an anti-microbial finish that can significantly reduce the spread of germs.
Our anti-microbial 4 mil topcoat is unlike any other in the contract furniture industry.  The topcoat interrupts the reproduction process of microbes, keeping germs from spreading, even in high-traffic facilities like hospitals, student residences, government buildings, and more.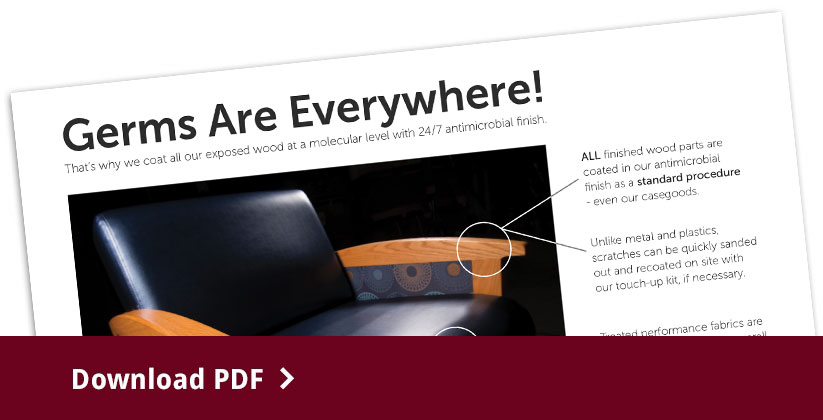 We work with facility managers to help keep the people they care for safe. This Anti-Microbial Furniture Finish Overview will tell you everything you need to know about our innovative finish and how it can help your facility stop the spread of germs all year long.