Contract Furniture for Healthcare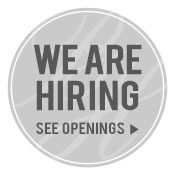 Our smart, customizable, contract furniture for healthcare is purpose-built for the unique needs of hospitals, medical complexes and other similar environments. From waiting rooms, lobbies and public spaces to patient rooms and staff areas, our furnishings are functional, comfortable and durable.
Blockhouse furniture is customizable and includes patented innovations that extend the life of your furnishings even in busy, high-use environments. Thanks to Key- Loc cushions, replaceable component parts, and materials that can be easily cleaned and disinfected, our products help organizations reduce costs and extend the life of their investment.

As a true partner who understands the unique needs of healthcare organizations, we look forward to helping you design, specify, customize and install your next furniture order.
Explore our catalog of contract furniture for healthcare below, and contact us today to request pricing. We look forward to hearing from you.