About Us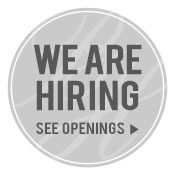 At Blockhouse, what started out as a very small facility tucked away in the outskirts of Philadelphia has flourished into a 221,500 square foot factory located in the heart of Central Pennsylvania. We got our start in 1971, and at the time only produced occasional tables. By the end of the decade, we branched into lounge seating. The years were good to us, and we expanded by starting to serve a variety of institutional and government markets. But we never lost sight of our core values or the vision to create the finest contract furniture for our customers.
While other businesses looked overseas to outsource their manufacturing, we chose to keep ours here. We might be a small company, but we're a family and we take pride in our work. We meticulously cut every piece of wood, finish most of our pieces by hand, and deliver gorgeous commercial-grade furniture for a variety of unique environments.
Our engineers work tirelessly to asses our customers' needs, develop products, and make sure our pieces are truly built to last. Most importantly, unlike other large-scale contract furniture manufacturers, we look at all of our relationships as true partnerships. That means we respond quickly, develop creative solutions, and put the needs of our customers first.
So if you're looking for a contract furniture partner who will stand behind their products and work together with you to maximize the success of your organization, we're here to help. Contact us today to learn more. We look forward to hearing from you!