Become a Part of the Blockhouse Family
When you become a part of the Blockhouse family, you're with a team of caring and dedicated professionals who have your back. Feel right at home as you gain real-world, hands-on experience in a fast-moving environment designed to encourage creativity and individuality.
At Blockhouse, we're proud to be a well-established company with a reputation for quality contract furniture, impeccable craftsmanship and stellar customer service. And it's all thanks to a supportive, resourceful, and adaptable team of people dedicated to each other's success.
Now's your chance to develop your passion and explore the best parts of the growing commercial furniture industry.
---
We're Hiring!
Make a move and find out more about our collaborative culture by looking over the list below of team members we're seeking. Working for a Made-in-the-USA company that truly cares about its people is priceless and is exactly the reason why our employees choose to stay.
Here are a few more reasons why Blockhouse is a great place to belong.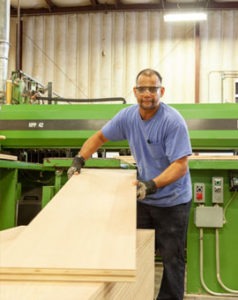 5 Reasons Why People Want to Work at Blockhouse – And Why They Stay:
Teamwork
Working as a team is our recipe for being efficient, energetic, productive and passionate about what we do.
Support
When a team member is struggling or in need of support, our entire team is there to back them up.
Pride
The principles we honor, our collective integrity in manufacturing the highest quality furniture, and our dedication to sourcing materials that are Made-in-the-USA give us pride in the work we do.
Growing Our Employees
We've created a culture where failing and learning from those failures is not only okay, it's embraced. This is how we learn and grow, and continuously improve our next practices and the quality of the products we deliver to our customers.
Quality Work for Important Clients
Our team members design, build and sell quality furniture that makes a difference in the lives of healthcare patients, growing businesses, service-member housing units, and many other critical industries.
---
We're Currently Hiring for These Open Positions: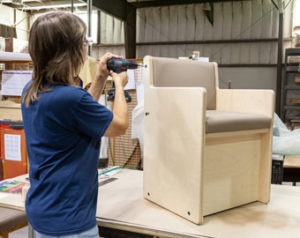 Apply Now!
Download the Blockhouse Employment Application (PDF)
Click the position you wish to apply for above and fill out the form at the bottom of the page. Upload your application and resume directly to the form and click submit.
Resumes/Applications may also be emailed to info@blockhouse.com. Thank you and good luck!