Our Services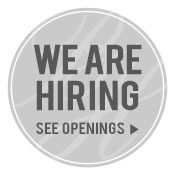 At Blockhouse, we're more than just a contract furniture manufacturer. We're a partner who will strengthen your organization and provide creative solutions for your furnishing needs. That's why even beyond building furniture, we serve our customers in a variety of ways. Read on to learn a little bit more about how we are a true contract furniture partner for businesses and organizations of all sizes.
Design
Our team knows furniture for a variety of applications. From hospital waiting rooms to dorm rooms, dining halls and beyond, we can help you concept customizable, functional spaces. Thanks to decades of experience working closely with architects, decorators and customers, our team has the knowledge and creativity to recommend room layouts that work.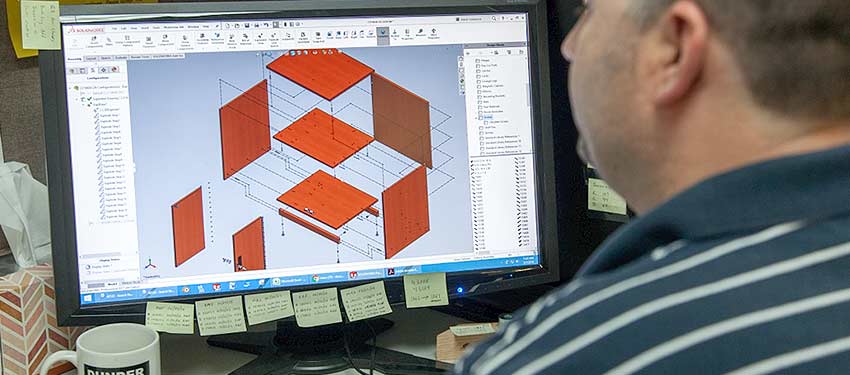 Manufacture
When you place your order, our manufacturing team springs into action. Your furnishings are made to order and customized to your exact specifications. Drawing on expert craftsmen and using the latest CNC woodworking equipment, your pieces are cut, built, finished, upholstered and polished for final delivery right in our Pennsylvania factory. And because we manufacture all of our furniture in-house, we can customize the details, fabrics and finishes to create just the aesthetic you're looking for. Our in-house manufacturing capability also means we have direct control over the quality of our products, and we can ensure that they'll provide maximum long-term value.
Installation
Once your furniture order is complete, and passes our vigorous quality control process, it will be delivered and installed. Our installers will work with you to schedule, deliver, place and install your furnishings. Whether it's a hospital full of patient rooms, a dorm and dining hall, a waiting room, or something else, we'll make sure every piece is perfectly in its place, including bolt-down when needed.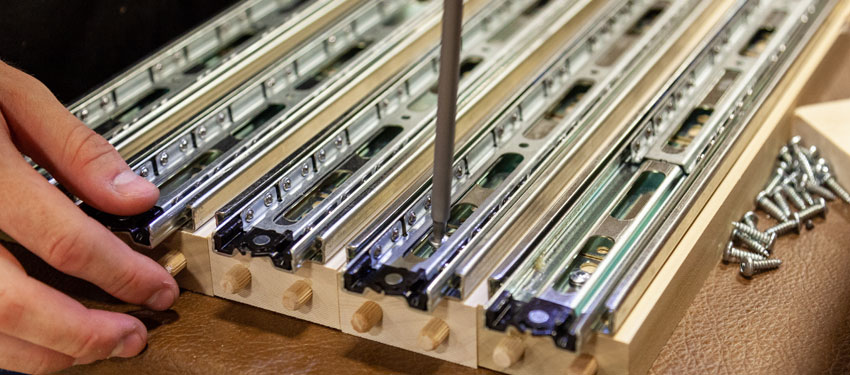 Solutions
Most importantly, we provide solutions for busy organizations. We look at every relationship as a partnership, and strive to deliver value during every interaction with our customers. When you choose Blockhouse, you're choosing a partner that will take responsibility, provide insight and direction, and help your organization be the best that it can be.
If you're interested in learning more about Blockhouse and our innovative, customizable contract furniture and commercial furniture, please contact us today. We look forward to hearing from you and becoming your contract furniture partner!