Sustainability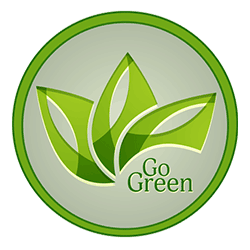 At Blockhouse, we're part of a core group of forest products companies with a vision and commitment to conserve our resources for the benefit of future generations. Protecting the environment, creating a desirable habitat for wildlife and conserving the forest resource through better timber stand management are all-important policies that Blockhouse takes very seriously.
Casegoods Finishing
Blockhouse incorporates a state of the art, flat-line finishing system that utilizes Ultra Violet (UV) Epoxy Clear Coatings and has 0% emissions into the atmosphere, even lower than water based.
Lounge & Seating Finishing
Volatile Organic Compounds or VOC's are significantly below EPA standards for wood furniture manufacturing.
Other Important Facts
In an ongoing effort to provide long-term cost savings and extend product life, Blockhouse offers its patented Key-Loc reversible cushions system. Furniture with removable covers and replaceable cushions extends the core product life cycle by more than 100%. Re-upholstery rather than total product replacement avoids deposits into already overloaded landfills and extends your capital expenditure for a better "Product to Dollar Ratio."
Recycled steel is utilized in all components requiring the use of steel.
Many upholstery fabrics are available with recycled yarns.
Our sawdust is used for farm animal bedding – not dumped into landfills.
Over 98% of our orders are shipped "blanket wrapped" to eliminate post-consumer packaging waste.
If you have questions about our Green manufacturing practices, please contact us today. We look forward to hearing from you.