Why Blockhouse?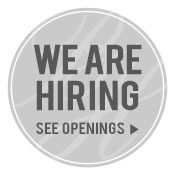 At Blockhouse we design and manufacture customizable, durable, contract furniture for a variety of unique environments.
Our furniture is purpose-built for the specific demands of healthcare, corrections, higher education and government organizations. And we're a true partner who can help specify, deliver and install the perfect furniture for your specific application.
Read on for a few reasons why we're a trusted resource for thousands of organizations nationwide, and contact us today to learn more.
Maximum Value
This is where Blockhouse furniture excels. Thanks to decades of experience building commercial-grade furnishings for demanding environments, we know how to make furniture that stands the test of time. Our products are designed to last decades not years, and include innovative features that prolong furniture lifespan and minimize your cost over time.
Thanks to replaceable component parts, reversible cushions with Key-Loc technology, durable, high-performance materials, and other innovations, our furniture is functional, customizable and long-lasting. In fact, our customers tell us that Blockhouse furniture looks better, holds up longer, and delivers a bigger return on their furniture investment than any other brand.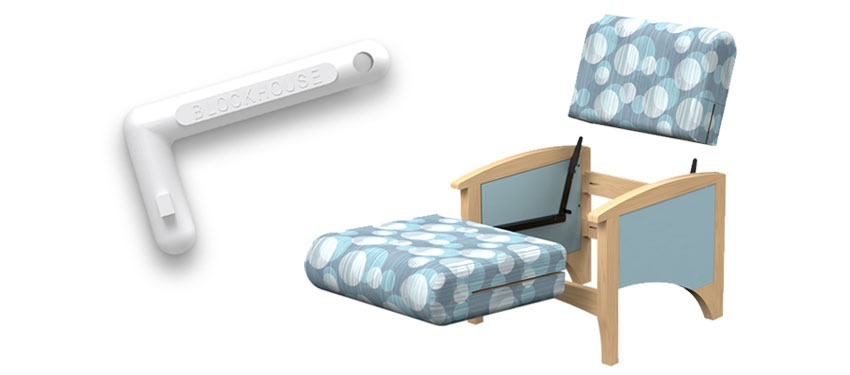 Innovative Features
Our furniture has been designed for the specific needs of unique environments where traditional commercial-grade furniture isn't the best choice. From healthcare to corrections to college dorms and beyond, we've thought of everything so you won't have to worry.
With tamper-resistant components, heavy-duty yet customizable materials, easy-to-disinfect anti-microbial finishes, and other innovations, our furnishings excel in demanding, high-use environments.
In some situations, safety is paramount. So we've created a variety of pieces with anti-ligature design, extreme tamper-resistance, and angled, open storage that minimizes hiding places for contraband. And thanks to this unique expertise, our customizable, functional furnishings hold up to even the most rigorous uses in less extreme environments as well.
Style & Customization
With Blockhouse furniture, style is paramount. We believe that commercial-grade furniture and contract furniture doesn't have to look plain or drab.  So our pieces are available in an array of high-performance finishes, colors and stains. And interior designers love our wide variety of fabric choices. So no matter what look you're going for, from classic to modern and everything in between, our furniture is a perfect choice.
In addition, many of our pieces can be customized to suit your specific style or functionality. Even beyond colors and fabrics, the possibilities are almost endless. Create open or closed storage, customize door pulls, customize stain colors, and use your imagination to create just the right look for your specific environment.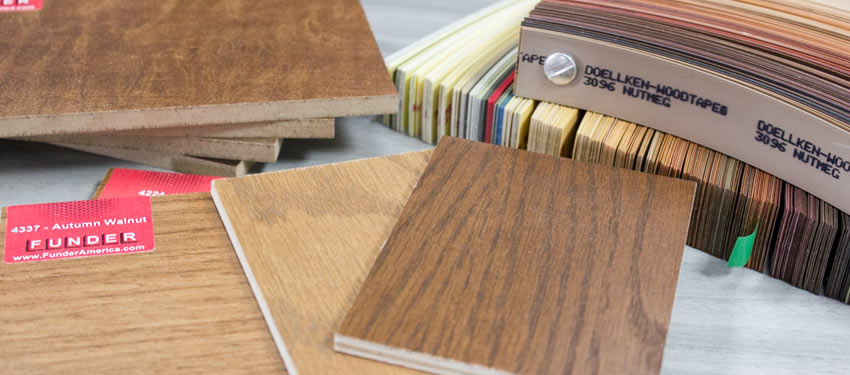 Ready to Learn More?
Our team is standing by to help design, manufacture and install your order. Contact us today to learn more, request a quote and see the Blockhouse difference first hand.