Mental Health Furniture vs. Residential Furniture
What Makes Furniture Designed for Mental Health Applications Unique?
When it comes to furniture for mental health and behavioral health centers, all furniture is not created equal. And that holds especially true when it comes to standard "off the shelf furniture" as well as standard commercial or contract furniture pieces.
If you're curious about why it's important to look for furniture that has been specifically designed for the unique needs of mental health facilities, check out the infographic below. It lists a variety of reasons that you should look for true mental health furniture for your organization.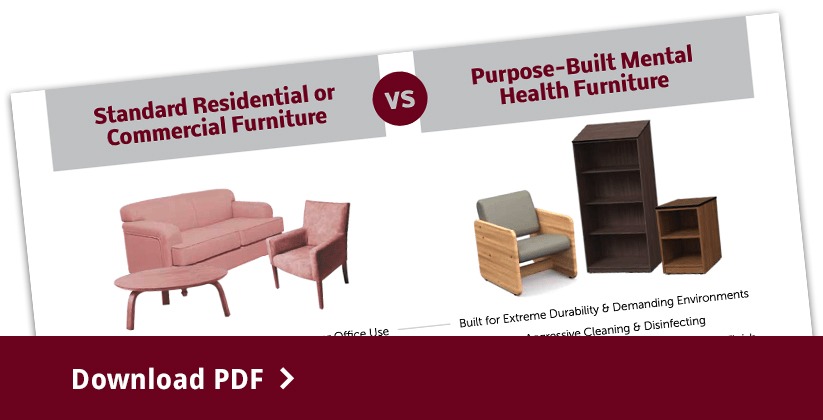 Contact us today to learn more about what features to look for when considering furniture for behavioral health centers. Our team has decades of experience helping these types of facilities plan, purchase and install durable, comfortable furniture that keeps patients and staff safe. We look forward to answering your questions and discussing how we can help!