We know that contract furniture for healthcare furniture needs to serve a number of purposes. For starters, pieces need to be durable, comfortable, and easy-to-clean. And, there are so many different rooms and spaces to buy for – patient exam rooms, hospital rooms, lobbies, waiting rooms, offices and so much more. The task of determining your exact needs and knowing where to start looking for the perfect furniture solutions can quickly become overwhelming.
At Blockhouse, we have several lines of healthcare furniture that cater to the unique needs of health systems, behavioral facilities, and more. But, we also make the process of finding the right furniture easy because durability and comfort are features of every piece we design and manufacture. At Blockhouse, durability doesn't get in the way of comfort, and comfort doesn't outweigh style. Our pieces truly let you have it all.
Check out the gallery below of just some of our contract furniture for healthcare facilities.
Durable Sofas for Hospital Rooms Let Families Be Comfortable While Visiting Patients.
Our Ambassador line, shown here, includes our Key-Loc reversible cushion technology, and the option to include a moisture barrier to keep furniture clean and looking like new.

Modern lounge chairs for lobbies & waiting rooms add style without sacrificing comfort.
Our new Astro line features armless chairs, metal legs and multiple stylish upholstery options. We also offer many other lines that give facilities modern options that are durable and comfortable.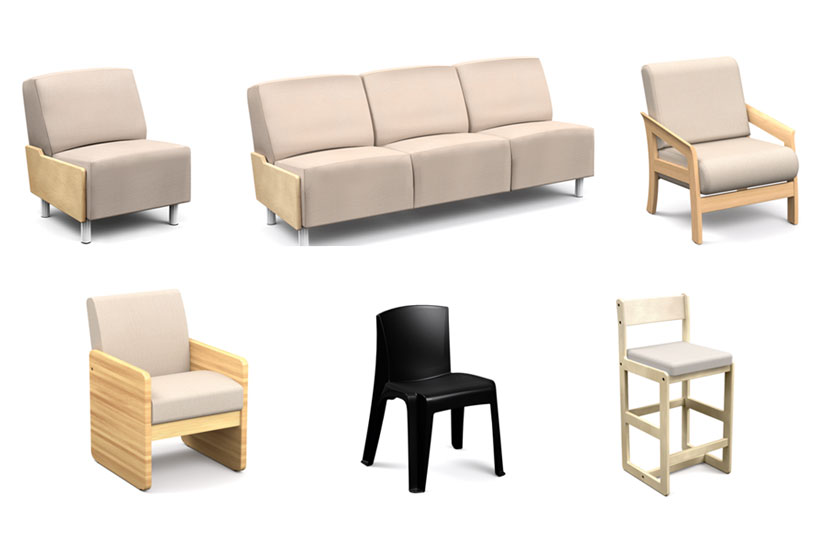 Coffee tables, nightstands, end tables, wardrobes and more for every room in your facility.
Our Suite line includes an array of hospital room and long-stay space furniture to make patients feel at home, including this nightstand and wardrobe set. And, these stylish tables from our Lotus line are built with solid maple making them durable enough for busy waiting rooms and lobbies.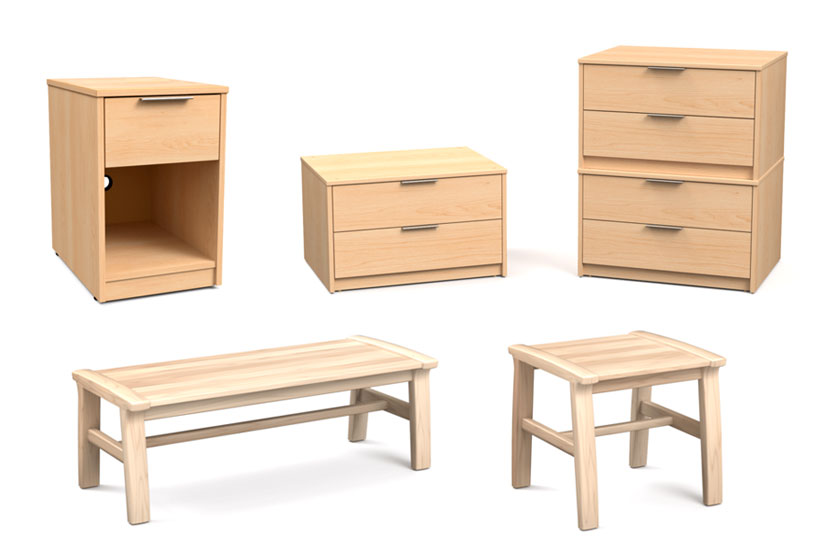 Click through to our website to see our full array of healthcare furniture solutions. Whether you need furniture for hospitals, urgent care centers, physician's offices or any other space, we have you covered. And, when you outfit your health center with Blockhouse furniture, you'll gain the peace-of-mind of knowing that each piece will last decades and stay looking like new.
Contact our team to learn more about all of the furniture solutions we design and manufacture for health centers. We look forward to working with you.