At Blockhouse, we manufacture stylish, durable, contract furniture for a variety of applications. Some of the most popular uses for our furnishings are for lobbies and waiting rooms.
From hospitals to government buildings to colleges and beyond, designers and facility managers alike appreciate the look, the functionality and the long-term ROI that Blockhouse lobby furniture delivers.
Even beyond the obvious, like providing a comfortable place for guests to sit, our furniture is designed for the unique needs of busy organizations. Highly-durable upholstery resists wear and is easy to clean, anti-microbial finishes can be easily disinfected, and pieces can be mixed and matched and ganged together to create one-of-a-kind looks that will last for decades not years.
Read on for a brief overview of a few of the lines we carry, and contact one of our representatives to learn more!
1. City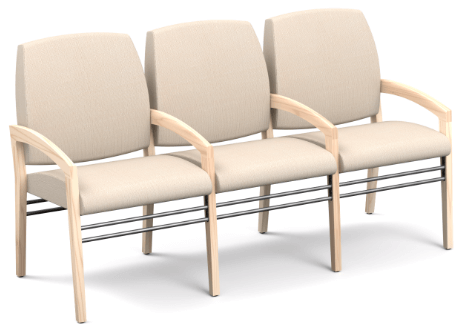 The City Series is a durable line of waiting room seating that doesn't hold back on style or flexibility. With clean lines, thousands of fabric upholstery options, and a variety of wood finishes available, you'll love creating a waiting room design using these pieces. Choose from single, double and triple chairs, and convenient side tables. And your operations team will love City too, thanks to extremely durable hard-wood construction and easy-to-clean upholstery. Click here to browse our City Line of waiting room furniture.
2. Boardwalk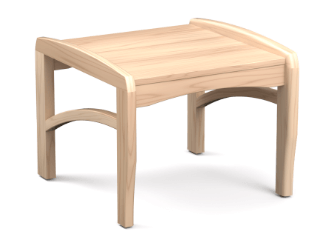 Our Boardwalk line of waiting room furniture brings flexibility to the next level. With single, double and triple chairs, as well as coffee tables and side tables, designers can combine elements to create a comfortable and useful space. Available in both straight leg and sled base models, and with our huge inventory of heavy-duty upholstery and anti-microbial finishes available, the Boardwalk series is a perfect fit for a variety of waiting room or lobby uses. Click here to browse the Boardwalk line of waiting room furniture.
3. Paragon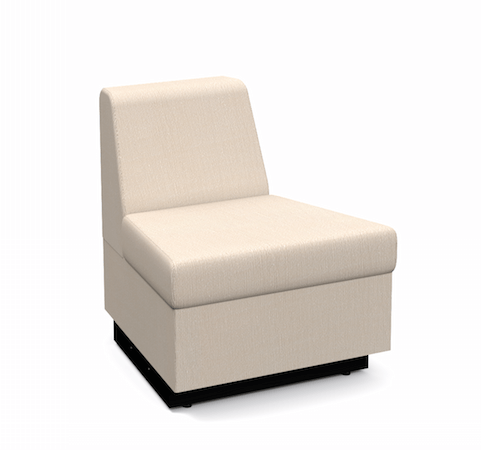 For a modern look, our Paragon line of modular upholstered pieces fits the bill! Go for a decidedly different and stylish look by mixing Paragon straight and angled pieces to build your own unique angles and curves. And choose from thousands of highly durable and easy-to-clean fabric and vinyl upholstery options that will bring any style to life. Paragon is super flexible, incredibly stylish, and will give your lobby a modern twist for years to come. Click here to check out Paragon waiting room furniture.
4. Bench Seating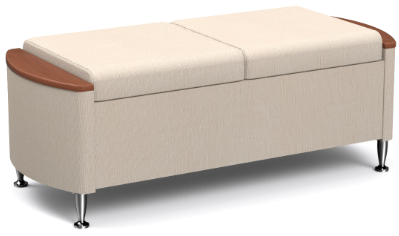 Bench seating can fit with a variety of styles and provides unique functionality within lobby and waiting room layouts. Benches from our Czar and Endurance lines can be arranged to accommodate visitors in a number of settings, providing an easy, inexpensive and long-lasting solution when you're looking for something other than a typical row of chairs. Like all of our commercial-grade furniture, our bench seating delivers maximum value with easy-to-clean upholstery, long-lasting wood finishes and legendary durability. Click here to explore bench seating from Blockhouse.
5. Mix and Match
Why not get creative and mix and match elements and bring your own unique vision to life? All of our pieces have been designed to coordinate, and with matching upholstery options, matching stains, and thousands of ways to mix, match and coordinate, the only limit is your imagination. Mix a unique Paragon curve with Boardwalk chairs, mingle Czar benches with City chairs, and more. Our team is standing by to help you create a one-of-a-kind lobby that your visitors will love.
Ready to Learn More?
If you're charged with furnishing a lobby or waiting room in just about any size facility, contact us today. Our team of furniture experts is standing by to help you design, specify, deliver and install your next waiting room. We look forward to hearing from you!