Each year company budgets seem to shrink. Most organizations are under continuous pressure to cut costs without cutting the quality of the good or service being purchased.
When it comes to contract furniture for your business, purchasing furniture that lasts is key to staying within budget. At Blockhouse, we make high-quality, long-lasting contract furniture that allows healthcare, higher education, government, and other facilities to minimize dollars spent over time and avoid those unexpected maintenance costs throughout the life of the furniture. This can mean big savings over time!
Here are our three tips for keeping your next contract furniture purchase under budget without sacrificing quality.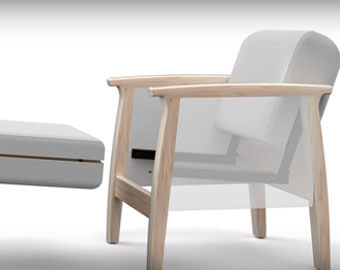 Maximize the Value of Your Investment
Low-cost contract furniture may seem like a smart way to save budget dollars, but if you're sacrificing quality along the way, you're likely going to far outspend better quality options over time and exceed your budget. Quality contract furniture should be an investment you make every decade, not every year. As a reputable manufacturer crafting quality furniture, we use durable materials to ensure you don't overpay long-term. Best of all, our furnishings include innovative features designed to make sure your pieces last!
Look for Features that Extend the Life of the Furniture
Every piece of contract furniture is bound to encounter dirt and stains. This is where quality is key. We developed our patented Key-Loc technology, a locking cushion system that allows you to flip or replace cushions as well as replace other parts of a sofa or chair without having to replace the entire piece. This can drastically reduce future furniture costs and give you peace of mind that your facility's furniture will always look and function like new. Cushions getting stained, torn or worn? Simply flip them, recover them or replace them without replacing the whole piece of furniture.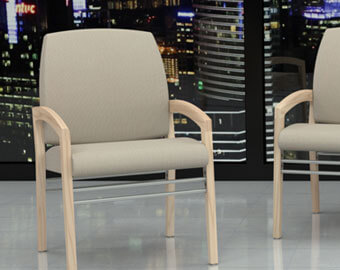 Don't Sacrifice Style
Contract furniture needs to last. But, it also needs to look stylish and representative of your business or facility. At Blockhouse, our furniture brings you both. Our high-performance finishes, colors, stains, and a wide variety of durable fabrics offer endless design possibilities. This means your facility will never go out of style, even years down the road.
Choosing quality, long-lasting furniture for your business is key to keeping your contract furniture costs under budget. To learn more about how Blockhouse can help you select and create the best furniture for your needs and budget, contact us today.