What started out as a very small facility tucked away in the outskirts of Philadelphia, flourished into a 221,500 square foot factory located in the heart of York, PA. Blockhouse Furniture Company was founded in 1971 and at the time, only produced occasional tables. By the end of the decade, the company branched into Lounge seating. The years were good for Blockhouse and the company continued to expand. It never lost its core values or the vision to create the finest, high-quality product. But what truly makes this company so great? We believe it is the "blood, sweat, and tears", of hardworking Americans, carefully poured into each product and service.
While other businesses look to outsource their manufacturing, we have chosen to keep ours here. Blockhouse might be a small company, but we're a family and we fill our job with pride. The majority of our products are finished by hand. We meticulously cut every piece of wood and then craft it into a gorgeous piece of furniture to provide the feeling of home to our customers. Our engineers labor tirelessly assessing customer needs, how to accommodate them, and testing our products to make sure they are truly built to last. This may be the harder way, but it's our way. It's the American way!
So what is the value of American Made Manufacturing? We're glad you asked.
1. Quality Over Quantity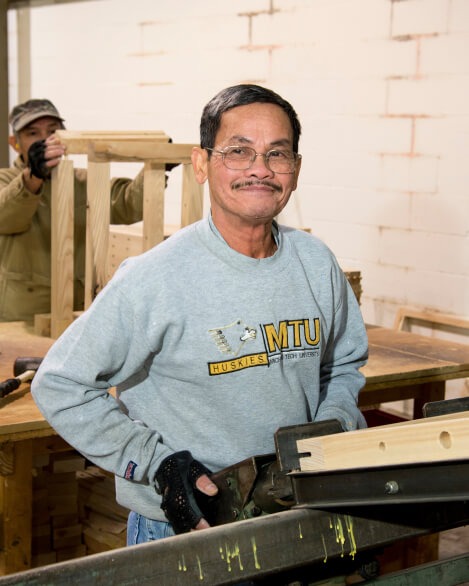 Our products are designed with the customer in mind. Rather than large warehouses filled to the brim with inventory, we take the time to build per order allowing us to give it the attention it needs and the customer expects.
2. Craftsmanship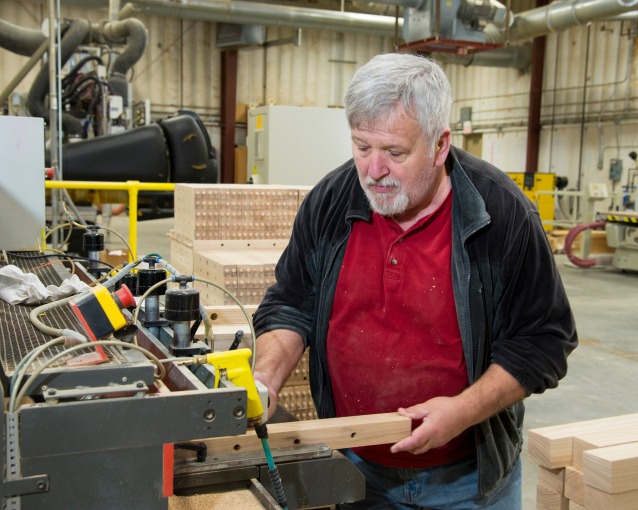 Our products are created in-house. Unlike some competitors, we do not assemble imported kits. We are craftsmen. There is great comfort in using only the highest quality materials and construction methods to ensure we deliver exceptional value.
3. Environmental Safety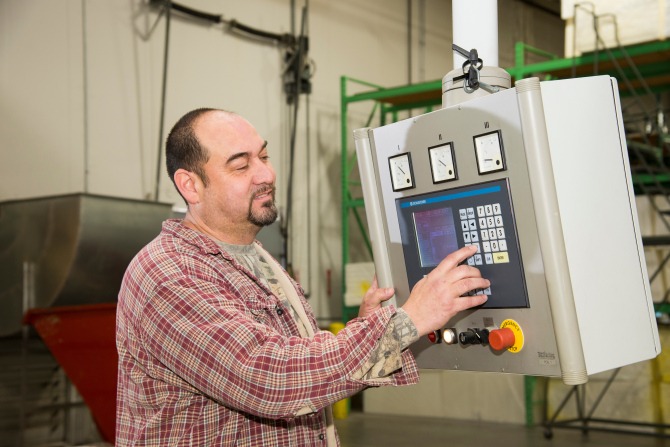 Often, foreign factories use hazardous chemicals to create their products and are not as environmentally conscientious. At Blockhouse, our flat-line finishing system utilizes Ultraviolet (UV) Epoxy Clear Coatings and puts out 0% emissions into the atmosphere, even lower than water based. We also utilize recycled steel, recycle our sawdust and wood waste, and 99% of our orders shipped are blanket wrapped to eliminate post-consumer packaging waste.
4. We Develop Relationships
Having only a few miles, rather than an ocean, between us and our customers allows us to develop stronger, personal relationships. We'll take the time to create custom products with clients and even invite them to tour our factory. We want the customers to be a part of the design process.
5. We Select The Best Materials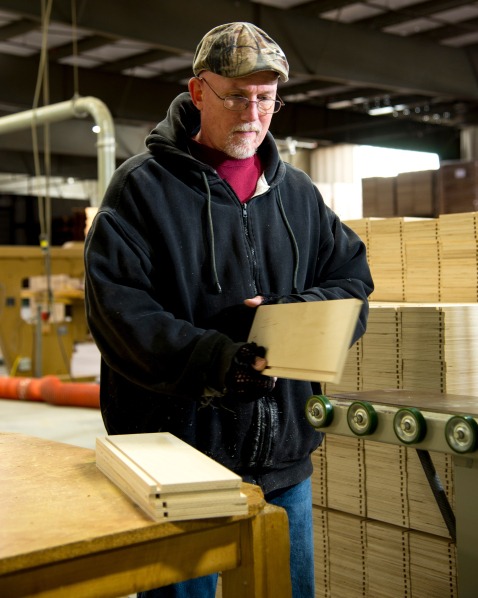 We are a wood products manufacturer. We construct our products using quality materials such as oak and maple hardwoods and take the time to secure each piece together in the best way possible. This will not be some cheap product coming to you in a box and made of breakable parts. This is built to last for a year of trouble-free service, completely backed by an unbelievable warranty.
6. We Create Work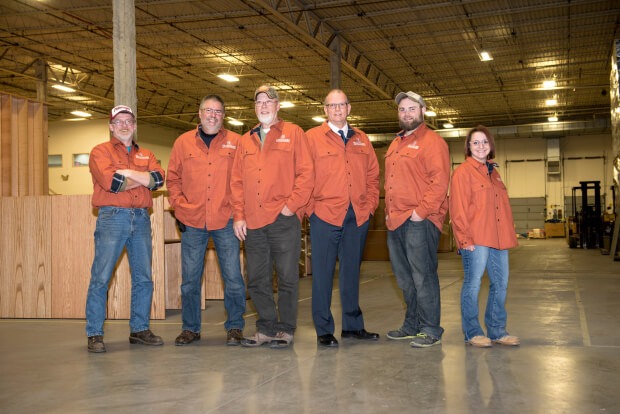 When you order a product from Blockhouse Furniture, you're ordering the finest piece of high-use furniture money can buy. We've taken the time to explore all your needs and desires to create the outcome that benefits you. You should also know, you've benefited society as well. Each piece was handcrafted by an American for an American. Now that's something to be proud of.
Contact us today to learn more!