Whether you're looking for contract furniture for healthcare, commercial furniture for higher ed, government applications, or something else, there's lots to love about our new Suite Line.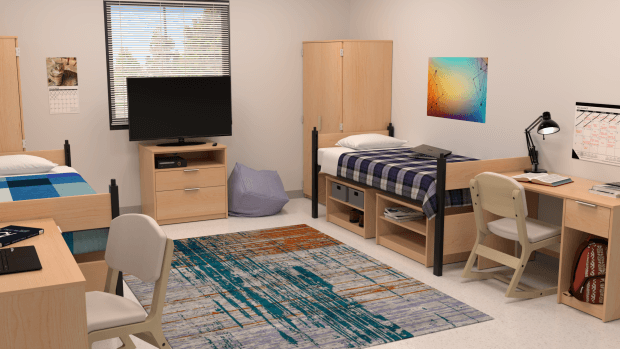 We've been building high-quality, customizable contract furniture for decades, and this new line of beds, dressers, chests and other pieces has been specifically designed around your feedback. Read on for three things to love about these new products!
Open Concept Design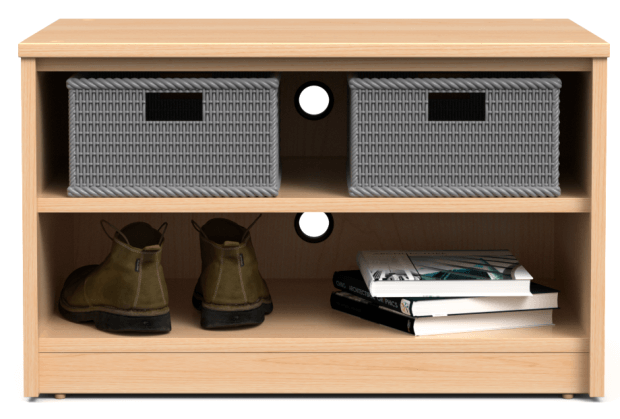 Modern design trends for colleges, hospitals, and other institutional settings now favor flexible, open storage spaces instead of drawers. Open cubbies, combined with baskets or bags when necessary, make it easy to accommodate everything from clothing to books to electronics and more.
Our new Suite Line comes standard with open cubbies and convenient wiring pass-throughs. So in addition to fitting in with the modern look that today's designers desire, these new pieces offer storage flexibility in addition to style. And if you really want drawers, they can be added as an option.
Affordable Quality
Most contract furniture these days is made from plywood. It's durable, finishes nicely and offers the heavy-duty quality that colleges and institutions need. However, there is one big downside – cost.
Our Suite Line, on the other hand, takes cost into consideration without sacrificing durability thanks to heavy-duty, commercial-grade MDF. We use an incredibly dense grade of MDF to make sure these products will look good and function for decades not years.
Flexible Finishes
Thanks to the latest manufacturing techniques, we can finish our Suite Line of contract furniture with just about any color, stain or pattern you choose. With high-quality melamine, your only limit is your imagination. We can create a stained hardwood look, a smooth solid color, or a variety of patterns that can coordinate with your design style.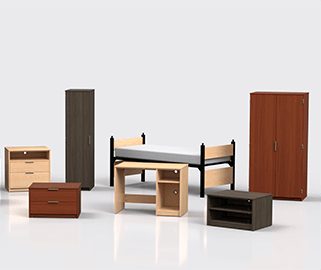 Best of all, melamine is durable, non-porous and easily cleaned and disinfected. That makes it a perfect finish for healthcare environments where cleaning protocols are an important consideration and durability over the years is a must.
Ready To Learn More?
Although the Suite Line was designed for higher education, government and some healthcare applications, we sell a wide variety of commercial furniture for behavioral health settings too. So if you like the features that the Suite Line has to offer but need specific functionality for behavioral or other environments, our sales team can help.
If you're interested in learning more about our new Suite Line, contact us today! Whether you're looking for contract furniture for healthcare, contract furniture for higher education, or just about any other application, we look forward to helping you.