We're pleased to announce that with summer underway, we've been busy stocking up on adjustable beds for residence halls. And with a full line of furniture that's perfect for student housing, you can count on us to be a partner that helps your organization stay one step ahead of all your furniture needs.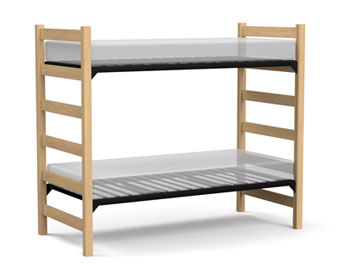 Our C9 Series features beds, chests, desks, and a variety of additional pieces that add function and versatility to any residence hall. With multiple finishes to choose from, these versatile, functional pieces are just what students need to live comfortably on campus. Best of all, our C9 Series has been designed to last decades, not semesters – making it a good long-term value that will boost your bottom line in the years to come.
Right now, we have C9 Series adjustable beds in stock and ready to ship. Whether you need a dozen beds or a hundred beds to be ready for move-in day this fall, we're ready to help! The following beds are currently in stock and ready to ship, click for more info: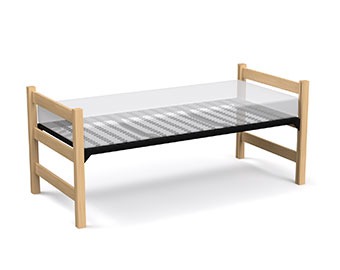 These beds feature 2.5″ x 2.5″ oak posts, natural oak finish, and 8mm channel. And they accommodate a 36″ x 80″ mattress, which is sold separately.
So if your campus needs beds to be ready for fall, contact us today to place an order! Our team is standing by to help get your facility into shape by the time students return. Whether it's student rooms, lounges, dining areas, libraries or other on-campus areas, we're a furniture partner that will help make it easy on you while delivering furniture that will make it easy on your bottom line. We look forward to hearing from you!