As a leading manufacturer of contract furniture for mental health and behavioral facilities, we know that typical residential furnishings just don't work in these unique environments. From ligature-resistance to tamper-resistance and beyond, true behavioral health furniture offers safety features that ordinary home furniture does not. Click on the infographic below to learn more about the factors to consider that will make your furniture and facility safer for patients and staff alike.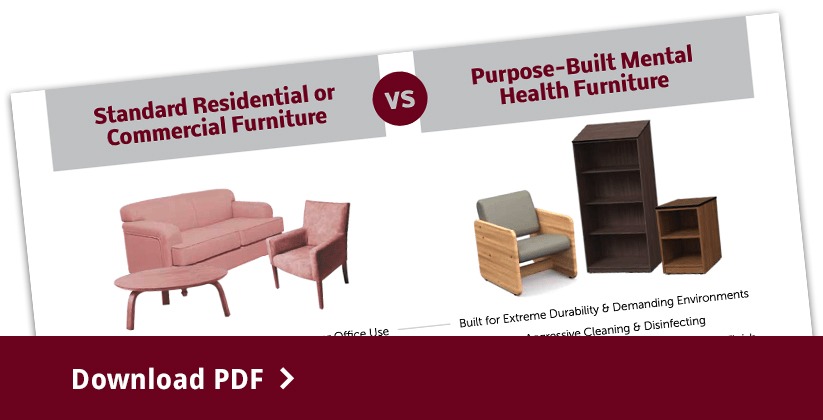 Interested in Learning More?
Contact us today to learn more about the features to look for when considering furniture for behavioral health centers. Our team has decades of experience helping these types of facilities plan, purchase and install durable, comfortable furniture that keeps patients and staff safe. We look forward to answering your questions and discussing how we can help!